Do you know if these key areas are adequately covered?
Your Small Business
Property Coverage
Liability
Business Interruption
Your Large Corporate Business
Workers Compensation
Errors & Omissions
Directors & Officers
Contractor's Liability
Commercial Vehicle / Auto
Builder's Risk
Business Equipment / Machinery / Materials
Employment Practices
Employee Dishonesty
Pollution
Liquor Liability
Business Income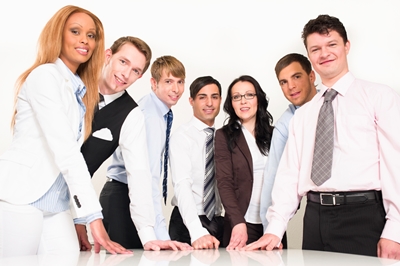 The information below lists examples of coverage McCorkle Insurance can offer you as a business owner to make sure your assets are covered in case of an accident:
1. COMMERCIAL PROPERTY COVERAGE
Property coverage is often divided into two parts in a business policy:
A. Fixed Property (buildings, fixtures, etc.)
B. Contents (equipment, inventory, machinery, materials, etc.)
2. COMMERCIAL LIABILITY COVERAGE
Liability coverage generally protects you from claims that arise out of harm your business (including employees) cause another. If you can answer any of the following questions, this is the correct coverage for your business:
A. Do you operate off-site?
B. Do you serve alcoholic beverages at functions?
C. Sell products that could cause harm?
D. Do you or your employees operate personal vehicles at anytime in the course of doing business?
E. Are you constructing new buildings?
F. Are you storing equipment / machinery / materials at a job site?
3. BUSINESS INTERRUPTION COVERAGE
***This coverage is often overlooked and it shouldn't be.
A. What happens if your business is shut down?
B. Who will pay the bills?
C. Will you be able to resume when everything is back to normal?
D. How will your employees get paid if you are not open for business?
*** Ask us to review what you currently have and we can work with you to make sure you are adequately protected.
4. WORKERS COMPENSATION COVERAGE
Protect your business and your employees in case someone has an accident on the job. Benefits provided to your employees are as follows:
A. Disability / Loss of income compensation.
B. Medical benefits for the cost of medical services.
C. Survivor / Death benefits to compensate immediate surviving family in case of a fatal injury.
D. Rehabilitation benefits such as physical therapy.
5. ERRORS AND OMISSIONS COVERAGE
Mistakes happen in any business but what if your client holds you responsible for something you did or did not take care of that you promised? Whether it was your fault or not, this will cover your business's performance failures and negligence. Errors and Omissions insurance is a necessity to the following industries:
A. Doctors, Dentists, Chiropractors, Plastic Surgeons, Etc. (otherwise known as malpractice insurance)
B. Builders, construction companies, attorneys
C. Any business providing a service that might not deliver as promised, purposely or not, that might have caused lost sales, emotional distress or future financial complications.
6. DIRECTORS AND OFFICERS LIABILITY COVERAGE
Are you on the Board of Directors for a company? D&O insurance often coincides with an Errors & Omissions policy. When a company has a formal Board of Directors, each person is held accountable for practices within the company. A Director and Officers insurance policy will protect each board member from risking their own personal assets in the event a claim is made against the business by stockholders, employees and/or clients. This is usually required before a person will even agree to join the board.
7. COMMERCIAL AUTO INSURANCE
No matter if your business has a fleet of company vehicles driven by many employees or you are a self employed, one-man-show, you are driving a vehicle primarily used for business purposes and you need a commercial auto policy. Commercial Auto Insurance offers the following coverage:
C. Covered Pollution Cost or Expense
*** With many things in life, there are exceptions to some rules so give us a call to make sure you, your vehicle and the third party will be covered in case of an accident.
8. LIQUOR LIABILITY INSURANCE
Most of you that read this important information will turn away thinking this coverage is only for the restaurant, bar and/or night club industry… not necessarily! If you can answer any of the following questions, you might need Liquor Liability Coverage as well:
A. Do you host after hour adult socials or mixers at your place of business that offers alcoholic beverages?
B. Do you offer clients a cocktail while perusing your store or receiving a service?
C. Are you a non-profit organization holding fundraisers with cocktails being served?
*** Keep in mind, you never know individual's tolerance levels!